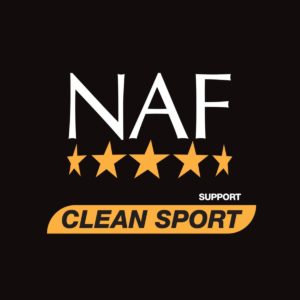 Ahead of the BFBA Focus 2021, both Stromsholm and Five Star PROFEET from NAF are delighted to be sponsoring the popular Competition Area. The efforts put in by the entire team at the BFBA have ensured the strong return of the Focus and the event will provide a great boost for the industry. After an unprecedented time, we are all looking forward to catching up with everyone in person.
Stromsholm, the leading specialist in Hoof Care and Horseshoes teaming up with PROFEET, market leaders in Nutritional Formulations and the Nutritional Partner to the BFBA provide an excellent partnership to support the competition proceedings.
Carl Bettison, Managing Director Stromsholm, commented "Our extensive range supports the working farrier providing tools, world leading shoes and equipment to ensure the smooth practice of farriery for all types of horses and ponies. Our presence at BFBA Focus enables us to discuss the latest innovations with farriers, and introduce them to new methods to support their business. We look forward to seeing everyone again very soon."
Griselda Beaumont, Brand Manager NAF, added "This will be our first year at BFBA Focus with our new products formulated with farriers to support the longevity of the shoeing cycle. Supporting the Competition area is a great fit with Stromsholm who we work with to provide all round hoof care for professionals and a solution for all, encouraging Five Star Farriery."
For more information about Five Star PROFEET from NAF, visit www.naf-equine.eu/uk/hooves or get in touch via email at info@naf-uk.com or phone 0800 373 106.
For more information about Stromsholm, visit www.stromsholm.co.uk or get in touch via email at sales@stromsholm.co.uk or phone 01908 233909.