NEW WEBSITE for Derek Gardner!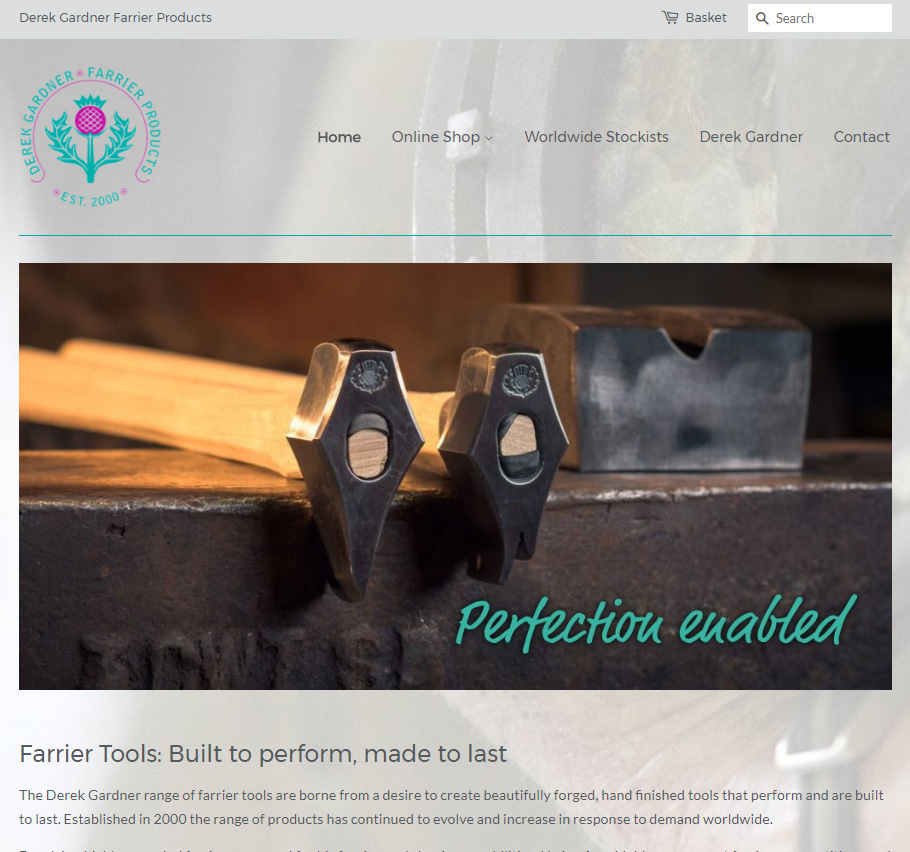 Derek Gardner Farrier Products are delighted to announce the arrival of a brand new website -
All UK farriers and apprentices are invited to view and purchase tools, online and at your convenience, directly from Derek himself.
The new shopping site features the entire product range, plus some new additions, with exciting offers to follow soon.
All enquiries, including overseas and wholesale, should contact Derek directly -
By phone: 07730 898216
By email: dgfarrierproducts@gmail.com