HoofSearch - a global portal for hoof research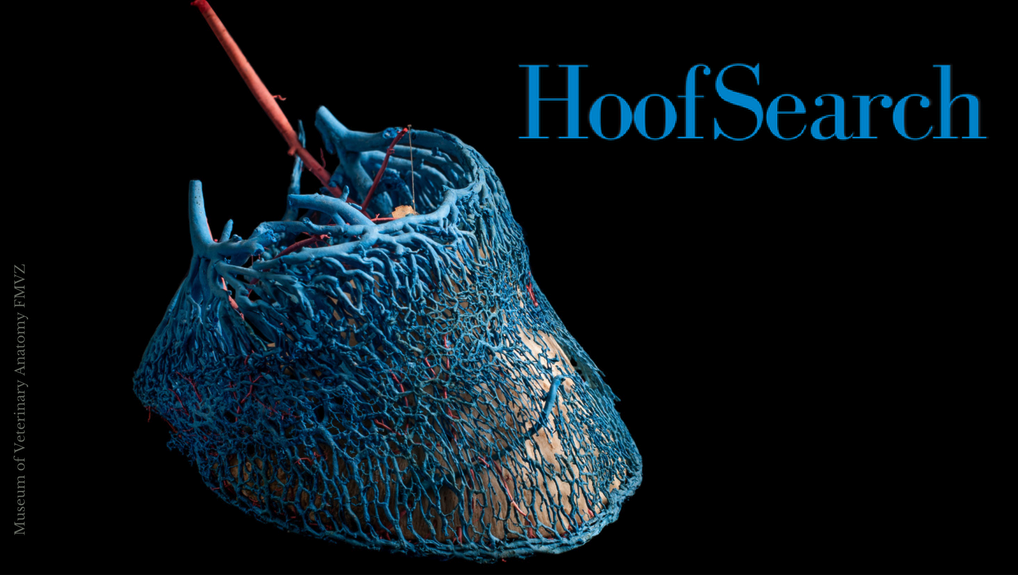 New HoofSearch documents give busy equine professionals a one-stop lifeline to newly-published global research
GLOUCESTER, MASSACHUSETTS (USA)-- "Isn't there a new study on the effect of uneven feet on racehorse performance?" "What's the latest research on equine canker?" "Didn't I hear that someone published a new hoof biopsy technique? I went online, but I couldn't find it…"
Put away those sticky notes. Stop leafing through that towering stack of unread journals. Go ahead and delete all those out of date content alert emails, too. There's a new way to stay current on the latest equine research.
HoofSearch--the synergistic intersection of the hoof and research--is a streamlined updating service that acts like a professional football team's scout report. Monthly guide documents collect metadata on new peer-reviewed research, academic papers and conference proceedings covering foot research, lameness, anatomy, imaging and related topics. From a private web page, linked citations launch users to all points of the equine science academic publishing compass, delivering them directly to papers in dozens of journals, where they can read complete abstracts, download articles, or just capture citations and bookmarks for return visits.
The mission of HoofSearch is to help users stay current and organized, without feeling overwhelmed or guilty. American publisher Fran Jurga developed the service after hearing veterinarian friends complain about database frustrations, while farriers had no way to track new studies on the foot. Researchers and students described searching multiple databases as "time-consuming" and "inefficient". Veterinary college librarians bemoaned the lack of "selective dissemination of information" (SDI) services in equine science.
As months go by, HoofSearch documents self-build a keyword-searchable archive. HoofSearch can be viewed via free mobile apps as well as its primary browser-based version. The list carefully differentiates Open Access papers from those requiring subscription/library sign-in.
Fran Jurga comments, "Everywhere professionals are involved in helping horses with foot problems, the push is on to both be able to access and build on a comprehensive body of research. HoofSearch brings subscribers into the middle of this exciting sector of equine science, and steers them efficiently to new science-based literature on the horse's foot. These reports will become the hoofprints that history will use to track how this newly expanding field of research contributes to the improved welfare and soundness of our horses in the future."
A subscription to HoofSearch is US$119, worldwide, for 12 editions.
Introduction to HoofSearch https://goo.gl/hJTISt
Subscription purchase link https://goo.gl/Lpj1gb